NATIONAL GEOGRAPHIC | Dino Fossil Dig Kit (Genuine DINO POOP Specimen Inside!) | STEM Scientific Educational Toys For Boys Girls Kids
Price

RM79.90

RM90.00

Product SKU
RTNGDINO2
Brand
National Geographic
Size (L x W x H)
15 cm x 5 cm x 23 cm
Availability
In Stock
Quantity
Description
Highlight
• The National Geographic Dino Fossil Dig Kit is a thrilling hands-on adventure! Your child will experience what it's like to be a real paleontologist as they excavate a T. rex tooth replica from our new, larger dig brick.

• This T. rex tooth is a very special item because it was molded from a real T. rex tooth fossil. This gives your child the chance to see, feel, and treasure an artifact from one of the most famous and fearsome dinosaurs yet discovered.

• The dig tool and brush are similar to those used by paleontologists use in the field, providing an authentic scientific experience to your child that ignites a desire to learn more. To support this, we include a detailed learning guide that's packed with educational information about Fossils, Paleontology, and the mighty T. rex.

• Not only is it an interactive and engaging STEM toy, it also provides kids with incredible keepsakes. Because not only will they discover a T. rex tooth within the dig brick, they also receive a genuine Coprolite (dino poop) fossil!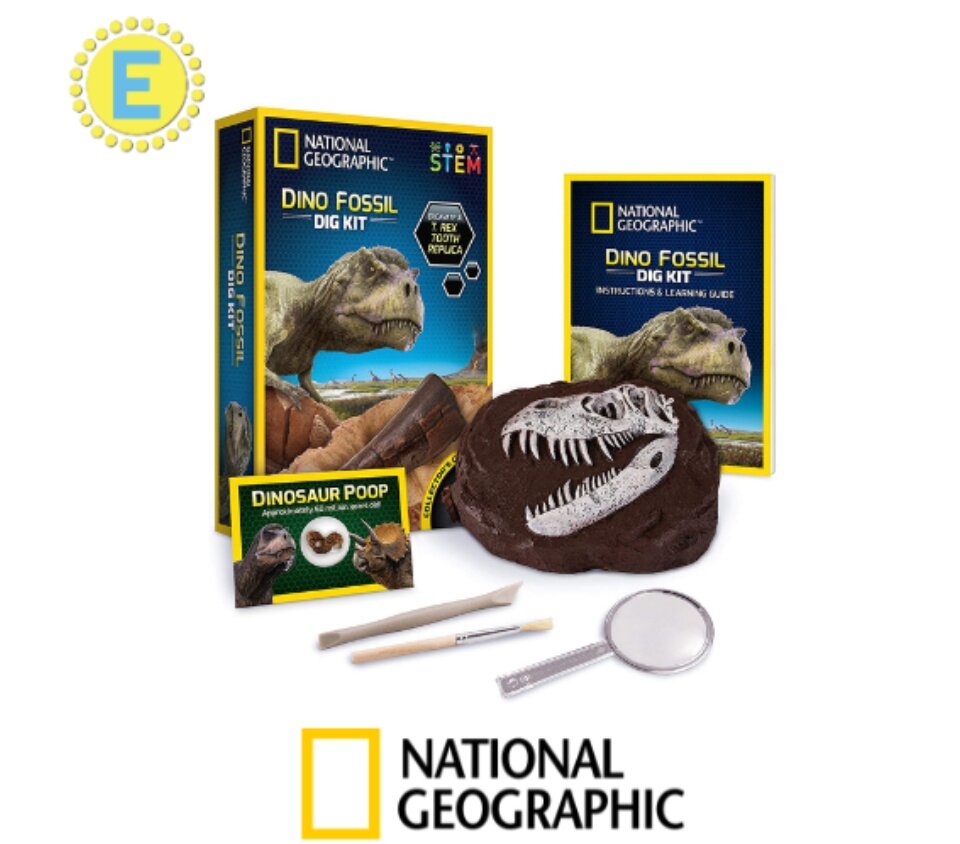 What's in the box
• 1 Digging brick containing 3 ancient fossils (dino bone, mosasaur tooth, dino poop)
• 1 Set archaeological digging tools
• A full-color learning guide
• 1 Magnifying glass.