NATIONAL GEOGRAPHIC | Shark Tooth Dig Kit (Genuine Shark Tooth FOSSIL Inside!) | STEM Scientific Educational Toys For Boys Girls Kids
Price

RM79.90

RM90.00

Product SKU
RTNGSHARK
Brand
National Geographic
Size (L x W x H)
15 cm x 5 cm x 23 cm
Availability
In Stock
Quantity
Description
Highlight
Experience the day in the life of a paleontologist through a hands-on thrilling adventure with the National Geographic Shark Tooth Dig Kit. Hidden treasures buried in the dig brick are waiting to be evacuated by curious young explorers.
This kit offers kids an authentic fun excavation experience of finding and exposing shark tooth specimens with the provided dig tool and brush like a real paleontologist hunting for fossils!
They will have a blast carefully digging to uncover three fascinating genuine shark teeth fossils from some of the oceans deadliest and most fearsome predators- the Otodus shark, the Crow shark, and the Sand Tiger shark.
This unforgettable expedition also gives children the opportunity to grow or start an impressive collection of cool fossils they can marvel on their own and show their friends and family.
The see include magnifying glass allows for a closer and more detailed look at the unearthed magic. Kids can learn more about the underwater world of sharks with the full-color detailed learning guide that is full of fun shark facts and pictures that can help them identify the shark teeth fossils they discovered while providing fascinating insight into each.
This is a great STEM activity that lets children experience the thrill of exploration and discovery. The National Geographic STEM series provides kids high-quality educational toys that are a whole lot of fun!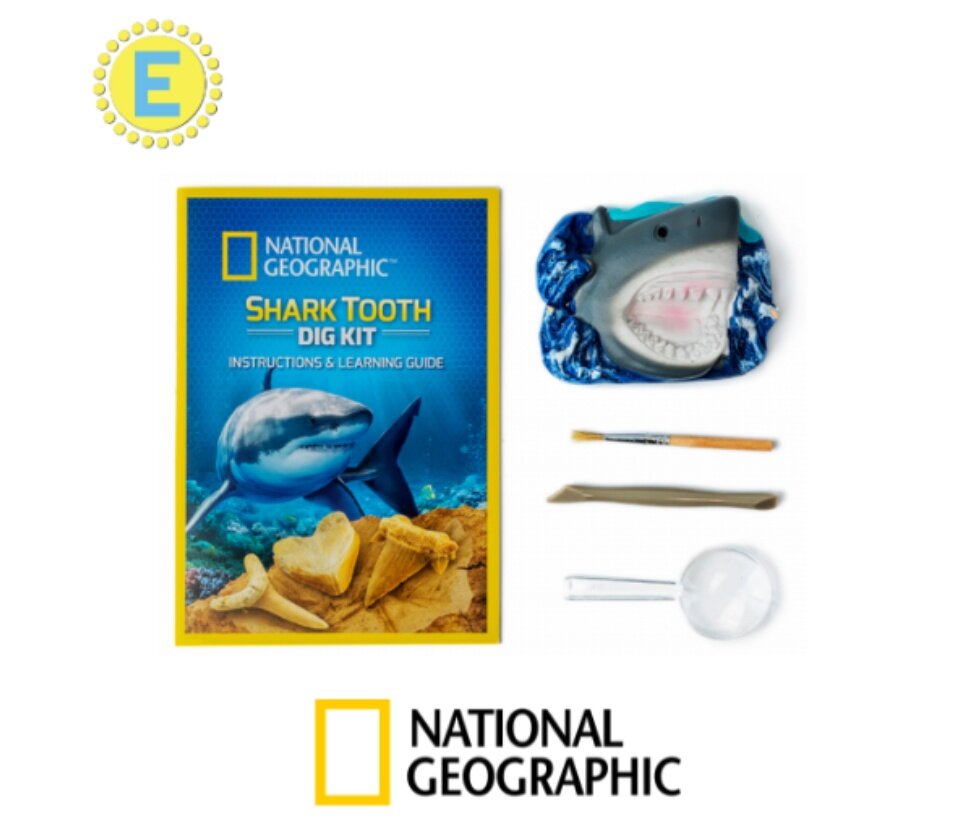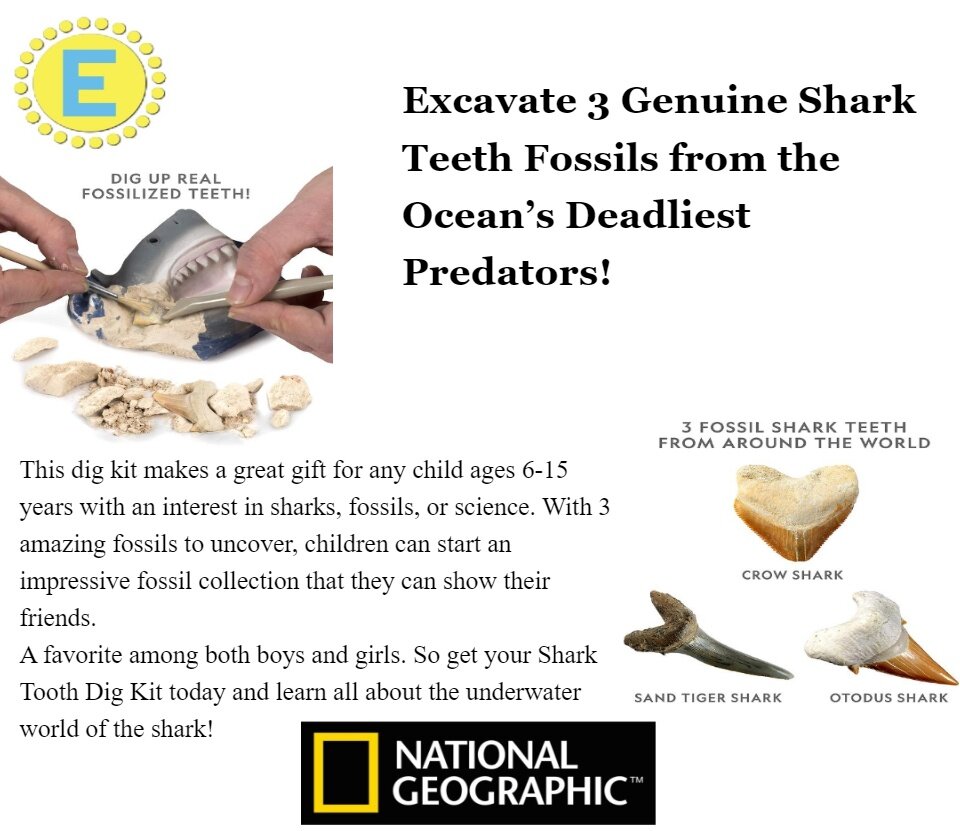 What's in the box
1 Shark-themed digging brick with 3 fossilized shark teeth (from 3 different species of shark)
Archeological digging tools
1 Magnifying Glass
A full-color Learning Guide